SPEAKER TALKS: ROBIN DE BEER
The Technical Sales Consultant (International Business) at Jaycee Buildcorp LLP, will conduct a workshop on "Sustainable, durable and cost-optimized construction using Fly Ash" at The Big 5 Construct Nigeria
The Big 5 Construct Nigeria hosts Robin De Beer as one of the event's speakers on its launch edition in Lagos. Part of a broad complimentary and CPD certified agenda dedicated to educating and empowering construction professionals in Nigeria, Mr. Robin De Beer's workshop takes place on September 9 at 14:45-15:15 hrs.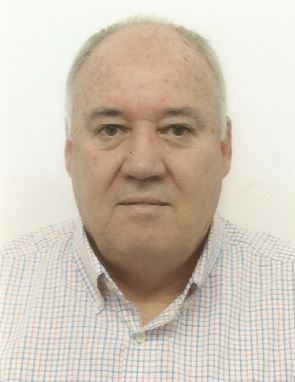 Titled "Sustainable, durable and cost- optimized construction using Fly Ash", De Beer's presentation focuses on:
Introduction and understanding of Fly Ash as a sustainable construction material

Technical advantages and cost-optimization using Fly Ash in construction

Case studies on use of Fly Ash in infrastructure and real estate projects

How to use Fly Ash in Cement & Concrete
Here's what Robin De Beer, Technical Sales Consultant (International Business) at Jaycee Buildcorp LLP, revealed to us ahead of the event:
What is Fly Ash and how is it used for sustainable construction?
Fly Ash is a by-product of coal combustion, and consists of small, hard, spherical particles rich in silica and alumina. Raw Fly Ash has to be processed or classified to make it fine and consistent.
This classified Fly Ash partially replaces (25-35%) cement in concrete and reacts with free lime to form an additional durable binder named calcium silicate hydrate. The spherical particles have a 'ball-bearing' effect, which increases workability/ flowability of concrete and allows concrete to be produced using less water, with remarkably reduced heat of hydration and long-term strength gain.
The fine particles also fill the voids in concrete, making it dense and minimizing water ingress, chemical, chloride and sulphate attacks. It reduces steel corrosion while increasing the durability and life of the structure significantly.
Optimization of concrete mix design can help users reduce overall cost of concrete (and construction) using Fly Ash. Tests conducted in South Africa at the Council for Scientific and Industrial Research (CSIR) found that the use of Fly Ash in concrete could improve the life of structure by six times to that of Ordinary Portland Cement concrete.
Fly Ash does not require additional energy-intensive processes. It partially replaces cement in concrete, thus saving 0.7-1 ton of CO2 per ton of Fly Ash. According to research, one ton of Fly Ash used saves 4 million Btu of energy and 90 gallons of water. It also reduces water-demand in concrete due to its spherical shape. Furthermore, Fly Ash significantly increases the durability of concrete, increases life of structures and reduces maintenance.
Thus, it is a very important part of green building/ sustainable construction and is accredited by the US Green Building Council for the LEED certification program.
How do you define a Sustainable infrastructure?
Sustainable infrastructure involves developing roads, buildings, energy and water infrastructure with due consideration to economic, social and environmental implications. In Abu Dhabi, UAE, they have adopted the 'Estidama' (which means sustainability in Arabic) design model for constructing buildings and infrastructure more sustainably. It aims to address the sustainability of a given development throughout its life cycle from design through construction to operation.
The key tenets of sustainable infrastructure are:
Lower carbon and environmental footprints

Protection of natural ecosystems

Longer life of structures to conserve resources

Greater economic and social value
Use of recycled, industrial materials to replace conventional manufactured materials are critical to sustainable infrastructure. Using our product, CEMGUARD Fly Ash, can support sustainable infrastructure by reducing carbon footprint, conserving resources, increasing durability and life of structures and reducing overall cost.
What are the challenges faced for sustainable infrastructural development in Nigeria?
Nigeria has a high potential, growing construction and infrastructure industry with world-class consultants, contractors and material providers. We have observed a high focus on quality, however, there is lack of awareness, regulations and incentives for sustainable infrastructural development. This brings inertia in the industry, and there is a tendency to follow the conventional ways - "why fix it if it ain't broke?"
We are here to educate industry participants that sustainable development through the use of materials like Fly Ash not only has environmental benefits, but also economic value and it can tangibly bring down the cost of construction while increasing durability and life of structures. This is a great incentive for industry participants to move towards sustainable development.
What factors can accelerate sustainable infrastructure development in Nigeria?
West Africa is becoming an increasing safe and stable place to do business, with a large population of over 360 million and growing domestic demand. Nigeria is one of the largest economies in Africa, accounting for 47% of West Africa's population and having one of the largest youth populations in the world! It is Africa's biggest oil exporter, and has the largest natural gas reserves on the continent. Swift focus on macroeconomic and structural reform priorities articulated in the country's Economic Recovery and Growth Plan (ERGP 2017-2020) will drive investments in infrastructure and housing – which are the foundation of every economy.
We are banking on the strong macroeconomics in Nigeria which would lead to sustained growth in the construction industry. In parallel, growing awareness, regulations and understanding the economic, environmental and social advantages of sustainable construction (with materials like Fly Ash) will be the key driver to accelerating sustainable infrastructure development.
What will industry professionals learn by attending your presentation at The Big 5 Construct Nigeria?
We will be showcasing our flagship product "CEMGUARD Fly Ash" at The Big 5 Construct Nigeria. CEMGUARD Fly Ash has been used extensively in large infrastructure and real estate projects in Africa (including Nigeria), and we want to promote its technical advantages, cost savings and environmental benefits to a larger audience in the construction industry.
Customers will get to understand in detail the technical and economic advantages of CEMGUARD Fly Ash, and also learn how to best use Fly Ash in their projects to bring down cost while helping the environment.
We are looking forward to meeting contractors, consultants and industry players to educate them about the advantages and cost-benefit of using CEMGUARD Fly Ash in their projects.
About Robin De Beer -
Robin De Beer is a concrete technologist from South Africa with 40+ years of experience. He has been the General Manager for Ash Resources, South Africa (now a member by LafargeHolcim) which is a pioneer in the gainful utilization and benefaction of Fly Ash use in concrete. He has also been the General Manager for Ras Al Khaimah Cement Co, UAE and is now working with JAYCEE which is the market leader in Fly Ash exports from India. Robin has been instrumental in educating the market, and working with Government bodies, consultants and ready-mix concrete producers to help them use Fly Ash for sustainable, durable and cost-optimized construction. He has also helped in the development of value-added products using Fly Ash for various industries, and supported the use of Fly Ash in prestigious infrastructure and real estate projects in the Middle East & Africa.
For more information about The Big 5 Construct Nigeria, and to attend the event, visit www.thebig5constructnigeria.com