SPEAKER TALKS: KEHINDE MOSUGU
The Project Manager at Konkritek Limited will conduct a workshop on "Sustainable infrastructure: a project management approach to Public-Private Partnerships (PPP) in Nigeria" at The Big 5 Construct Nigeria
The Big 5 Construct Nigeria hosts Kehinde Mosugu as one of the event's speakers on its launch edition in Lagos. Part of a broad complimentary and CPD certified agenda dedicated to educating and empowering construction professionals in Nigeria, Mr. Kehinde Mosugu's workshop takes place on September 11 at 12:30-1:00 hrs.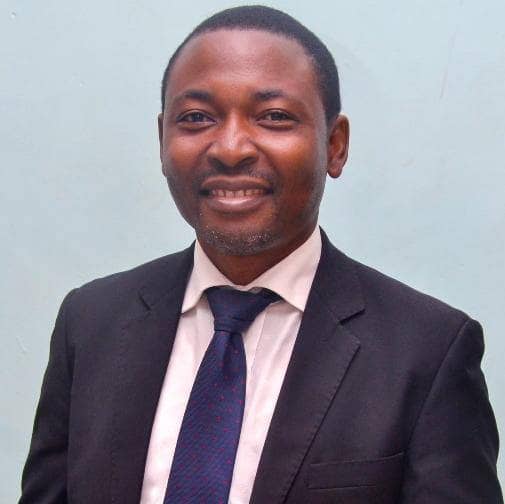 Titled "Sustainable infrastructure: A project management approach to Public-Private Partnerships (PPP) in Nigeria", his presentation focuses on:
The key performance indicators /measures of an ideal public-private partnership

How an effectively managed PPP project can be sustainable for the benefit of major stakeholders

Lessons learned from other countries when it comes to public-private partnerships that can be contextualized in a Nigerian setting
Here's what Mr. Kehinde Mosugu, Project Manager at Konkritek Limited, revealed to us ahead of the workshop:
How do you define a sustainable infrastructure?
One of my favorite definitions is this: Sustainable infrastructure is the development that meets the need of the present without compromising the ability of future generation to meet their own need (Brundtland Commission, 1987).
What is Nigeria's PPP philosophy and how has it evolved over the years?
Due to gross deficiencies and wide funding gaps observed in Nigeria's infrastructural spheres, procurement concepts like PPPs were adopted as a way to leverage limited public resources to help address the nation's growing infrastructure needs.
The need to seek huge financial resources, technical expertise, and management efficiency of the private sector through PPP has been a strong driving force for Nigeria. The government enacted the Infrastructure Concession Regulatory Commission (ICRC) (Establishment, etc) Act 2005 so that there would be a proper understanding of the concept and frameworks, including legislation and other considerations on Public-Private Partnership (PPP) in Nigeria.
The Act provides for the participation of the private sector in financing the construction, development, the operation, or maintenance of infrastructure or development projects of Federal Government through the concession of contractual arrangements, and the establishment of the ICRC to regulate, monitor and supervise the contracts on infrastructure or development.
What role does Government play in PPP projects?
The Government helps to plan and structure these projects. It is also responsible for the management of cost related to inflation, acquisition of land from public and private owners, management of risks outside the realm of the private sector expertise. Other functions include obtaining the planning permission for the facilities to be developed/constructed, ensuring that damage/usage of services matches planned levels, managing the costs resulting from changes in legislation.
What are the three key performance indicators of an ideal PPP?
1. A Sound legal framework that addresses the needs and objectives of the different parties involved in the partnership. The public sector is concerned with the performance of cost, quality, and time. The private sector is concerned with making maximum profits within a short period of time and the end-users are concerned with the performance of the infrastructure facility.
2. An effective and efficient cost that takes into consideration all the risks involved in infrastructure delivery (political, economic, social, technology, legal, environmental and security) must be used for the proper assessment of risk situations and determining the period of managing facility.
3. It must be based on value for money, that is, it must be economical, efficient and effective.
What are your recommendations to develop sustainable infrastructure through PPP in Nigeria?
Nigeria must adopt and implement project management best practices in identifying, designing, constructing, operating, and maintaining all PPP projects so as to guarantee infrastructure service benefits and satisfaction on the final end-users- the citizens.
What will industry professionals learn by attending your presentation at The Big 5 Construct Nigeria?
Nigeria can enhance its chances of success in infrastructure delivery through PPP models by adopting and implementing project management practices.
About Kehinde Mosugu -
Kehinde has a Bachelor of Engineering in Civil Engineering from the prestigious Ahmadu Bello University, Zaria, Kaduna State. He is a project management expert and building construction professional with 16+ years of experience in improving business processes. He is a certified Project Management Professional, Member of the Nigerian Society of Engineers, and a registered Civil Engineer. He has a proven track record of managing and delivering projects valued at a total amount of $7.2m, as well as supervising teams with not less than 100 personnel. Throughout his career, he has managed the delivery of a total of 100 quality housing construction projects and supervised the construction of major road networks across Nigeria. He is currently a Project Manager with Konkritek Limited, a building construction company.
For more information about The Big 5 Construct Nigeria, and to attend the event, visit www.thebig5constructnigeria.com