EXHIBITOR INTERVIEW: KELM
In talks with Benson A Osieme, Chief Operating Officer, KELM
KELM will be exhibiting its latest products at The Big 5 Construct Nigeria this September. We spoke to the Chief Operating Officer, Benson A Osieme; here's what he told us as he prepares to participate at the largest construction event in Nigeria.
​
A brief description of your company.
We are a leading indigenous Mechanical, Electrical and Plumbing (MEP) company organised as one stop shop for all the major mechanical, electrical and plumbing brands in Nigeria covering the spectrum of supplies, installation, maintenance and commissioning. We have a strong local and growing regional presence, operating out of three locations in Lagos, Nigeria and one office in Accra, Ghana.
We currently, act as local representatives and partners for major Original Equipment Manufacturers ("OEMs") with a wide coverage, including but not limited to:
ABB - (Panels, ACB, MCB, MCCB, Changeover, Contactors, Relays, Ups, Soft starts, Electric Motor, Electrical Distribution Boards, Sockets, and Switches).
Euro tray - (Cable support Systems —Cable trays, basket tray and Ladders).
Nexan - Cables.
Furse, ABB - Lightning and surge protection.
BLUE Point lighting - (high bay, modular led panel, street light, flood light).
Vortice - Extractor Fans
Soler & Palau - Ventilation systems.
Lowara - (Pumps and Fighting pumps)
Crane - (Crane Valve / Pipe Fittings)
What are your major challenges right now?
Fake and sub standard products flooding the market. These are some of the reasons why we have building collapses and fires.
Why did you decide to participate in The Big 5 Construct Nigeria?
To showcase the quality of the brands we represent in Nigeria and reach out to the construction industry value chain with the message that quality is cheaper on the long run. We see The Big 5 Construct Nigeria as a veritable influencer that will help position our brands as the go-to brands in the construction industry.
What products are you going to present at The Big 5 Construct Nigeria?
SOLER & PALAU (S&P) VENTILATION SYSTEMS
CRANE FS (Fluid Systems)
EUROTRAY (Cable Management System)
XYLEM WATER SOLUTIONS
ABB products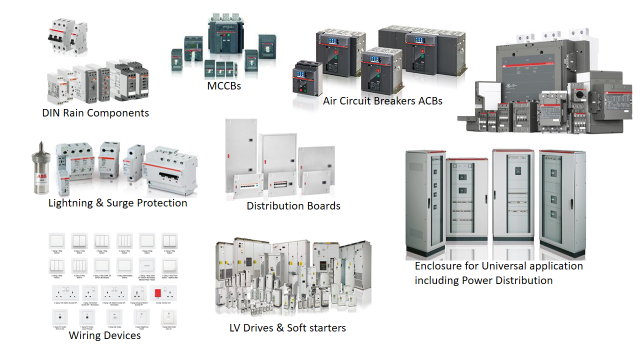 Why do you think it's important to have a construction show like The Big 5 in Nigeria?
There is always a need for a bridge between supply (Manufacturers, vendors etc) and demand (End users, Consultants etc), a role we see The Big 5 playing through this show. The show will help direct traffic to the right destination within the construction space. We believe that major brands will find the show indispensable in expanding their market reach and footprint. The show is also a statement to the international community on the vast opportunities available in Nigeria.
How do you see the Nigerian construction market evolve in the future? What are the major business opportunities?
As a country just coming out of recession, the major task will surely be around making infrastructure work in Nigeria. We therefore expect a boom in the building and construction industry with the government playing a leading role. Capital expenditure in the nations budgets is receiving higher allocations and we see major opportunities around housing, roads and power. These will have a trickle-down effect on other industries.
Meet with KELM at The Big 5 Construct Nigeria - Location: Hall No. 1 Stand 1A10